Telemark Ski Ontario Represented at Telemark Quebec's Final Race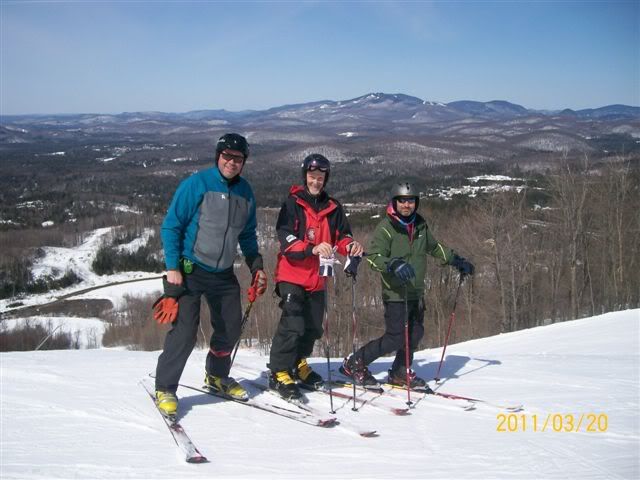 Three hearty souls travelled to the Mont Tremblant Region of Quebec's Laurentians to represent Ontario at Telemark Quebec's final event. The race was held on Mont Blanc's "Guy McCann" run, same as last year. The race featured a awesome jump that was not very high but really taxed the racer's ability to jump a long way down the hill. The course was very fast, as the winning time for the fastest skier of the day was a penalty free 31.16 seconds. Telemark Quebec was very happy to see Ontario racers return, this is starting to create some very positive momentum between the provinces. There are tentative plans for events between Ontario and Quebec next year. Let's cross our fingers and hope the stars align so it can happen.
---
NEWS FLASH
Visit theTelerium website to see the newest telemark binding sensation that is getting everyone who see's it very excited. It is a step-in releaseable binding that works with duck-billed telemark boots. The bindings are developed and produced by TSO's own Horst Mueller and Wolfgang Bleckert. The Telerium binding should be available in the fall of this year.
---
THE ALPINE RACE REPORT
The season ended on a superbly set race course held at Alpine Ski Resort. We had some new racers join in the fun, as well as some friends we have not seen out this season.
Mark Kinoshita says he, "had some input into the course setting", and I believe him, as some of the gates truly tested our abilities to make very tight turns at high velocities. Some of the situations that I saw on the course reminded me of "The Wide World of Sports" saying of "the thrills and spills of competition" as there appeared to be a few of the latter. Especially one large racer who mowed down a gate. The race crew at Alpine were quite impressed with the speeds with which we skied yesterday, some of the words were, "that you usually see Telemark skiers skiing slowly and gracefully, I never thought you could ski that fast on telemark skis."
It was great to see everyone come out and support the last event of our season.
Don't forget that Telemark Quebec is having their final race this Sunday at Mont Blanc. There are a few of us travelling on Friday, if you wish to carpool please contact us by replying to this email and we can forward your email to the drivers.
I would like to thank all of our volunteers, especially the gate judges and our chief of gates, who stand on the side of the race course so we can have fun. I would like to thank all of the ski resorts who hosted our series this past season; Caledon, Mansfield and Alpine. I wouild also like to thank the support of Brian Backland who comes out to all of our races and takes hundreds of photos of us racing. Finally, I would like to thank all of our wonderful sponsors for their unwaivering support of our graceful sport; Sojourn, Mountain Equipment Coop, The Weather Vane, White Squall, Baskits, Rossignol, and Ski Telemark. Please return their support of us by visiting them when you are in their neighbourhoods, or are in need of something specific.
Don't forget to visit Brian Backland's website to purchase some race photos of yourself.
---
TSO MEMBER TRAVELS TO RJUKAN, NORWAY FOR THE TELEMARK WORLD CHAMPIONSHIPS
Join Telemark Ski Ontario in wishing TSO member David Kilbourn, in his journey to the Telemark World Championships in Rjukan, Norway. You are also invited to follow David's journey and progess on his BLOG.
">

That's David in the center
All the best David, you are an inspiration!
---
Telemark Ski Ontario's Race Series
TSO Telemark Race – January 15 @ Caledon Ski Club
Check the results page under the menu for this race's results.
TSO Telemark Race – February 12 @ Mount Mansfield
TSO Series Championships – March 13 @ Alpine Ski Club
Remember, in order to race you must be a member in good standing with TSO.
Click here for Race Poster pdf.
---
The Mansfield Race Report, February 12th.
It must be something we did right, as it was another snowy drive to the race. Everytime we race we have to scrape the powder to the side of the hill. The race saw participants cruising down a beautiful course. The entire race course was visible top to bottom from the starting hut. It was really great to watch the race from the bottom. The course was long enough to have two racers on at time. Following the race TSO members got to try the Rottefella NTN telemark binding system, and ripped the hill in general. It is so nice to ski with a number of Free-Heelers. Awards followed the day's activity on the slopes.
Special thanks go out to Gord Manuel, Fay Smith and their crew at Mansfield Ski Club for hosting us and setting a great course, I would like to also thank the intrepid group of gate judges who show up to races and stand in the cold, to keep the racers honest to the Telemark Style. Thank-you to series sponsors; Sojourn, MEC, White Squall, The Weather Vane, Rossignol, Ski Telemark. I hope to see more of you, March 13th, at Alpine Ski Club for our final race of the 2011 series.
Please visit Brian Backland's website to view and purchase photos of yourself racing.
Brian Backland
The Caledon Race Report, January 15th.
Wow! We must have been close to Acton, as it was well worth the drive to the ski hill today. Thanks goes out to all the brave souls who travelled the highways and bi-ways to get to the race. We had a bit of a delay due to the weather, and were well rewarded with great conditions. The race course had to be slipped numerous times during inspection just to remove the POW! The race was very exciting and some of the gates definitely tested our skill. The race was followed by gate training, with assistance from Caledon Alpine Director Bill Yeigh. During the afternoon TSO members had the chance to roam the park and skier cross course to add some cross-training and test their mettle. Awards Ceremony and Schwag closed the day's events.
Thank-you to Caledon Ski Club for hosting the race today and also all of our wonderful sponsors.
Go to http://skitelemark.ca/TSO/node/4 for Caledon's Race Results.
Please visit Brian Backland's website to view and purchase photos of yourself racing.
Brian Backland
TSO hopes to see more of you out at the next race. After the race Sojourn, one of sponsors has secured an afternoon of NTN demo. They will have 6 pairs of men's boots, 4 pairs of women's boots, and 4 pairs of skis for TSO members to try. Plan on attending and show your support for the sport.
Free your Heel, Free your Spirit!
---
Performance Skiing/Racing Camp update:
This past weekend TSO had the pleasure of having Stephane Perreault of Telemark Quebec and Mark Kinoshita of TSO and Ski Telemark spend the weekend helping increase the ski performance skills of TSO members. By the comments and the facial expressions of the participants each day, it was a worthwhile experience. The skill development of each participant was very noticable by the end of each day, most noticeably was the development of a core group of 7 individuals who took part in the entire weekend and it was inspiring to see how their skiing was elevated to a new level. Some of the concepts that participants were instructed in were; developing a more balanced stance, carving, projecting motion/force through the turn, and starting a race more powerfully. Most of the weekend was centered around developing a more powerful,effecient, and fluid skier. In the future I hope to see more of you choosing to come and develop your ski technique.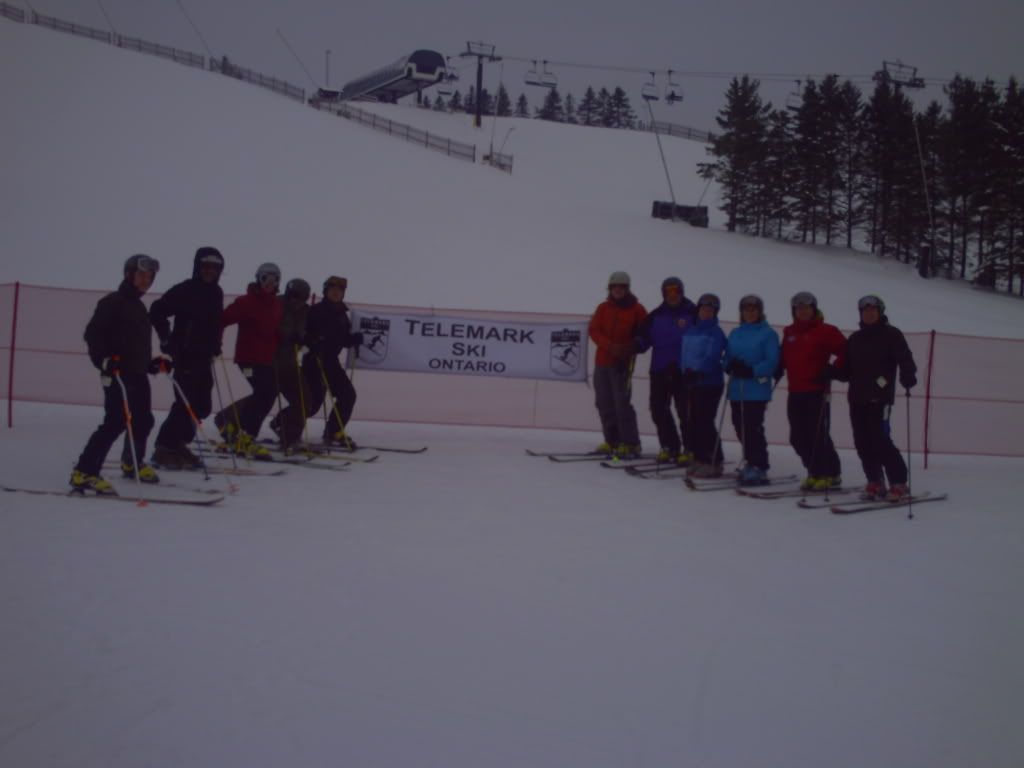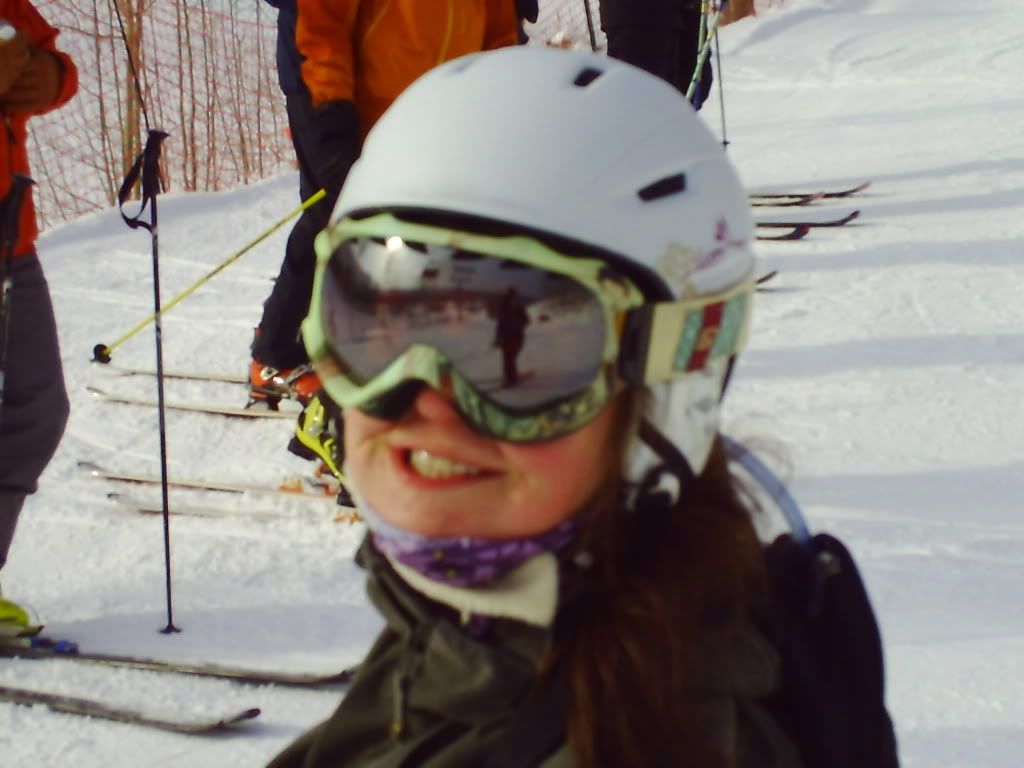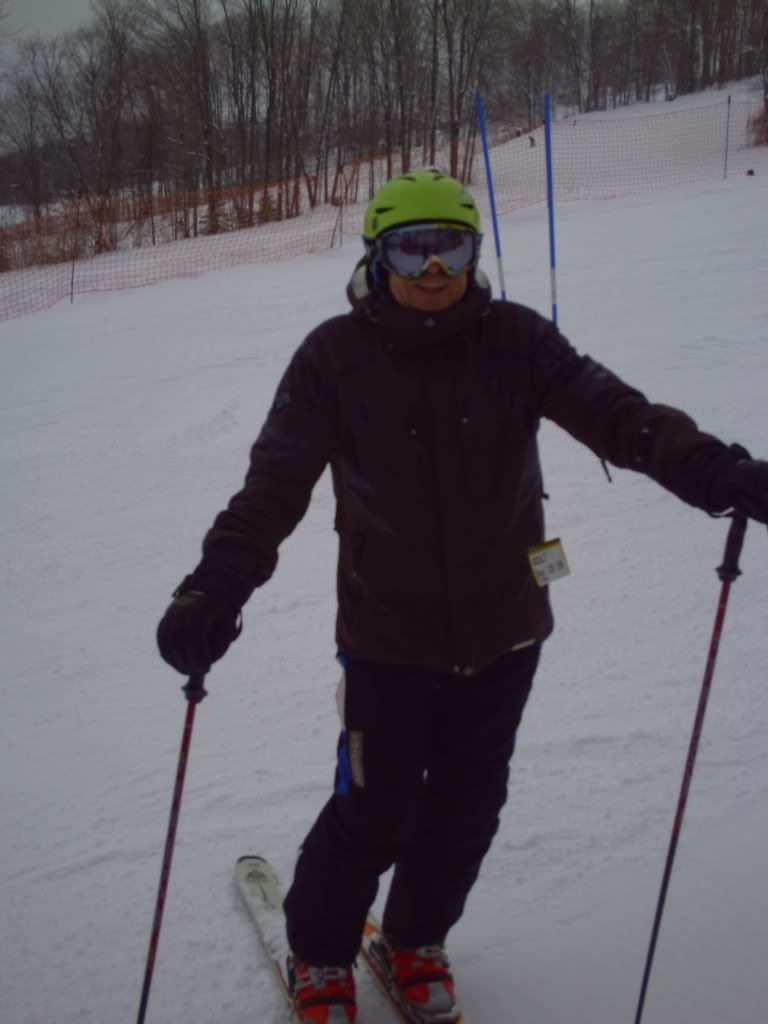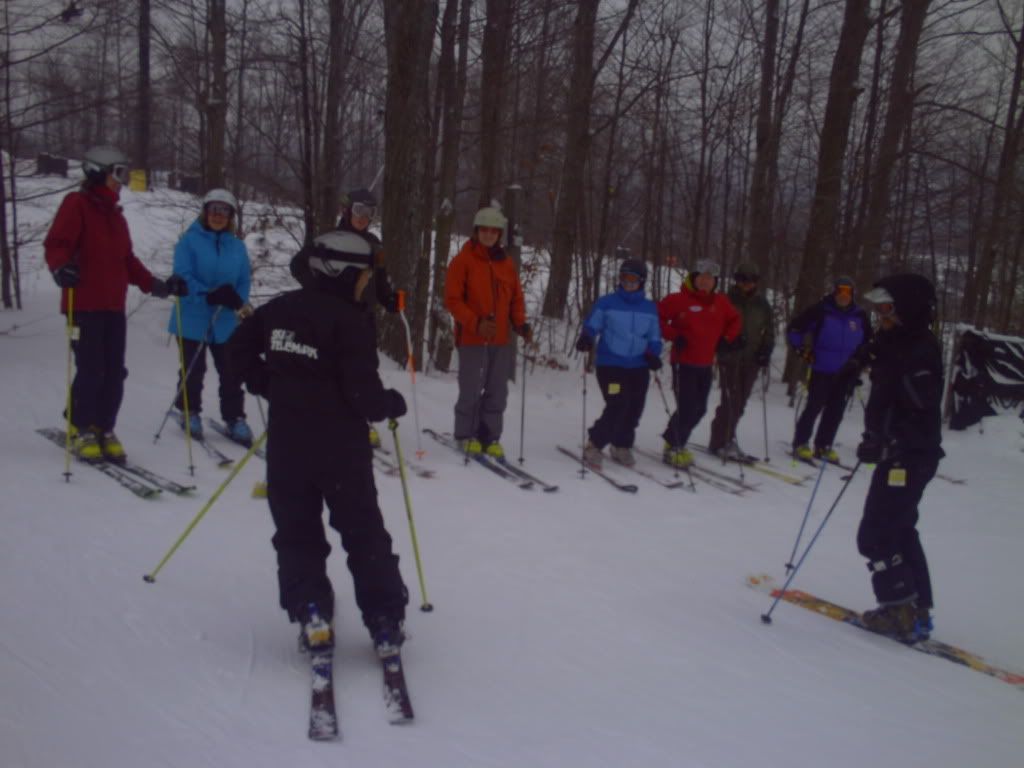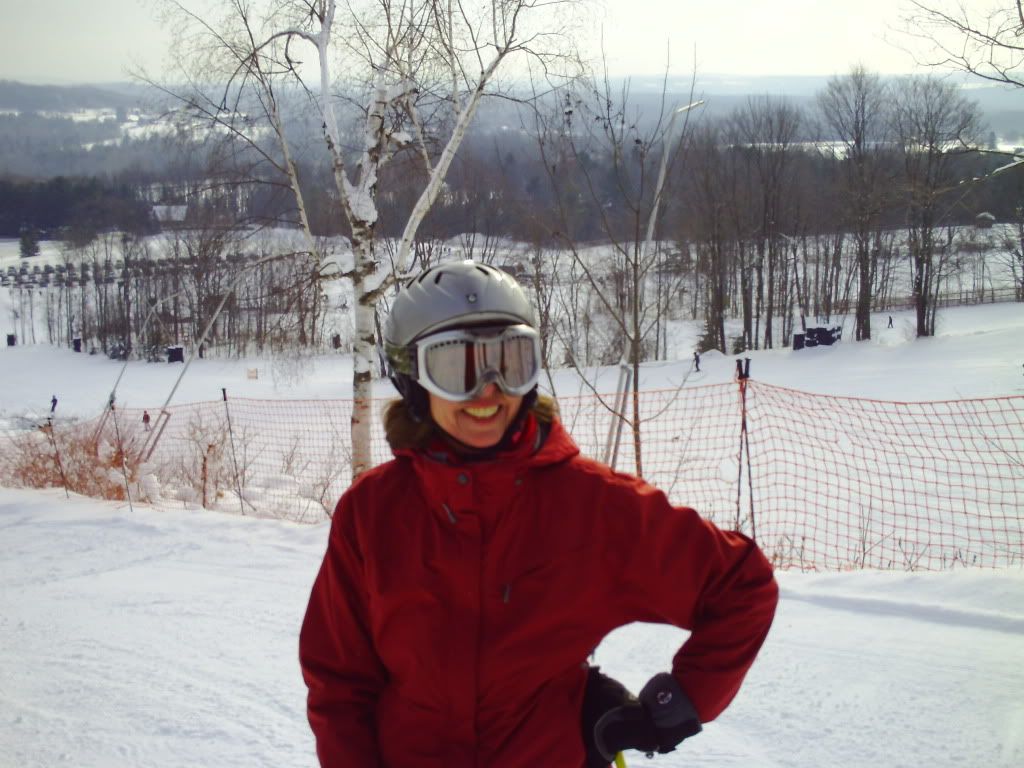 Please visit Brian Backland's website to see photos from December 18th
Brian Backland
---
Tele Style @ Soujourn, December 2, 2010
It was great to see familiar faces come out to support Sojourn's Tele Style evening. Then evening started of with a fantastic spread of delicious snacks and wine provided by the wonderful folks at sojourn; followed by a warm welcome by Bob Picken of Sojourn; and Holly Blefgen of Ski Telemark.
The main feature was a presentation by Bryan Spiegel about his experience with telemark skiing and in particular his experiences with Rottefella's NTN binding system.
TSO was present to support our sponsors and to provide motivational videos of Free-Heel skiing, just to add to the anticipation and excitement for the upcoming season.
---
Plan to join TSO and other Free Heel Skiers at the Annual Ski Telemark Warm-up Day.
Mark December 11th, this Saturday, on your calendar to wax your skis and dust off your boots to start the season off on the right foot. Mount St. Louis Moonstone will be the host resort, go to the Mount St. Louis Base. There will be clinics for all abilities and a wonderful Apres Ski as usual.
TSO will be there, so you can purchase your 2010-2011 membership and order the new hoodie. Proceeds from your purchases and membership are used to help fund TSO events throughout the year.
Hope to see you on Saturday morning ready to shred.
Visit Ski Telemark's website for more details.
---
---
Do You Enjoy the Thrill and Speed of Racing?
If you enjoy the speed and thrill of testing your skiing skills by skiing through gates I would encourage you to visit Telemark Quebec for a full list of their events. I know some of us are planning on attending some of their events, it might be worth your while to hook up with each other and enjoy the "joie de vivre" that Quebec has to offer during the Winter.
Upcoming – January 21-23 Telemark Rendez-vous at Le Massiff in Quebec's Charlesvoix Region. It it so beautiful to ski the trails there and always have the St. Lawrence and the South shore as your vista. It is definitely worth the drive.